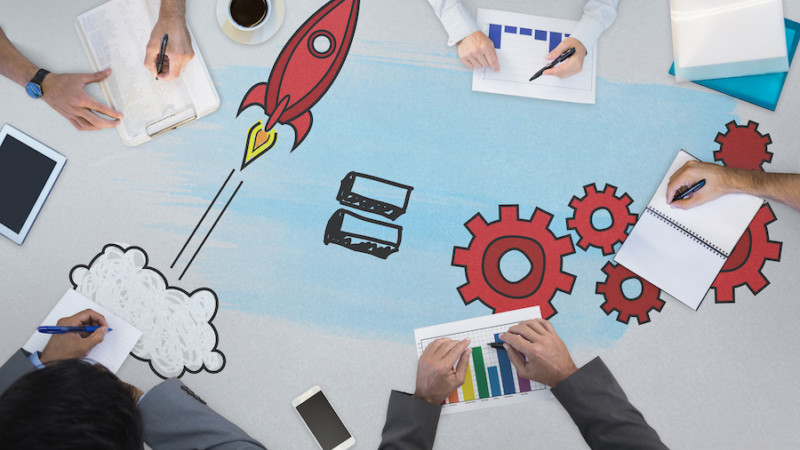 EMI share options – new online platforms – a bargain-basement way of setting up your option scheme?
I admit that I am obviously a bit biased as we focus on employee share schemes as the core of our business. But the new platform approach (such as Vestd) is something I wanted to look at so that I could decide on whether we set up our own platform and whether it would really add value for clients.
We were the first firm to publish our fixed fee for setting up an EMI scheme. The reason we did this in 2015 was to provide openness about what sort of cost clients (many of them early stage companies) were committing themselves to, so they knew immediately whether it was affordable.

Before establishing my firm, I worked in CFO and CEO positions in software, transport and manufacturing. During that time, I set up a few option plans for my businesses and even back in 2003 we paid £6,000 (!) for an EMI scheme. When I decided to offer a 'one stop service' at £2,995 to set up an EMI scheme, I believed that it was a competitive and fair price, and it still is. I have no interest in overcharging entrepreneurs who are striving to grow their companies.
So now we are seeing web platforms such as Vestd, Seedlegals and Granted which seem to offer a really cheap way of setting up option schemes. Do they offer a good deal?

I have reviewed each of their websites and output, and it all looks adequate. But they're largely a 'one size fits all' service and the reality is that every EMI scheme is different, and it is vital that a company gets its share option scheme right, as options are typically the principal incentive for employees, and HMRC is a very strict judge.

I have enjoyed spending many hours on the phone talking with founders, CEOs, MDs and FDs about their business models and strategies, and about their option scheme needs, to make sure that the schemes fit with their requirements and that shareholder and employee interests are aligned.
There is a lot of flexibility in designing an option scheme and it's common for directors to have an idea of the structure they want but end up somewhere else that works far better. There are potential legal traps and minefields to avoid as well. I question whether a simple platform with a help desk can provide the right service for such an important matter as your employees' option scheme.

We undertook a survey of the various platforms to extract their costs and to list what is actually covered by their fees. Vestd and Granted charge a monthly fee (paid annually though) and these fees can rack up so we also provide a typical cost over three years. There can be a lot of add-on costs to the base prices. I believe the results speak for themselves. While the platforms look cheap upfront, the reality seems to be very different – they are not.

My conclusion is that we will set up a platform to cater for very simple exit-only EMI schemes, but with pricing that is competitive with these existing platforms. We shall do it once we are sure that such a service can be risk-free for the users. The worst outcome would be for a company to set up a scheme using one of these platforms and then on a sale of the business find that HMRC rejects the EMI tax benefits for employees because something is wrong or omitted.