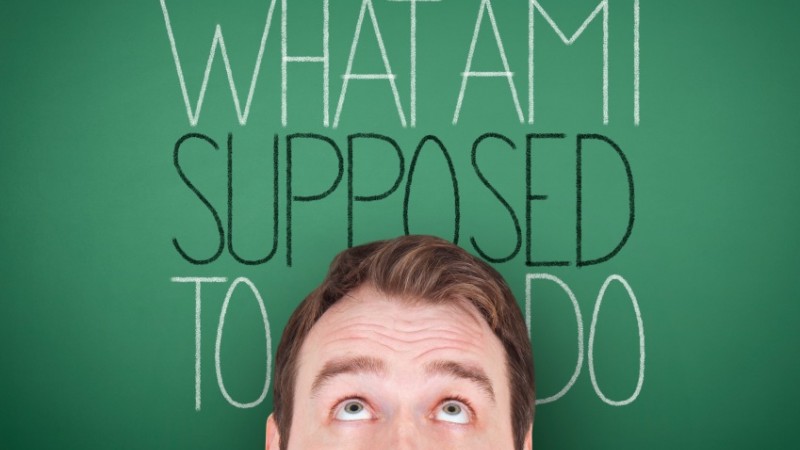 EMI schemes – delay in obtaining 'state aid' approval from EU Commission
There is a critical issue with EMI currently in that the scheme requires approval under the EU state aid provisions every ten years but the last approval given in 2008 ran out on 6 April 2018. We understand that the delay in getting the renewed approval from the EU Commission should be a matter of weeks, and there is no reason why it won't be approved.
We have been assured that it's not Brexit related and that both the UK Government and the EU are strong supporters of employee option schemes. In fact, the EU has recently approved similar schemes for Ireland and Sweden. Such state aid approvals are required within the EU because the tax benefits offered by share schemes could be seen as providing an unfair competitive advantage to companies. A similar principle applies to Government grants and schemes such as R&D tax credits.
However, because of this delay for the UK, there is no guarantee that any options granted under EMI between 7 April 2018 and the approval renewal date will be able to take advantage of the usual tax benefits of the scheme. This hiatus has obviously caused concerns among companies that wish to set up EMI schemes or want to grant additional options under existing schemes. EMI is particularly popular with young high growth entrepreneurial businesses that can use share options to help them recruit and retain employees.
Some people have noted that the last approval dating back to 2008 took some two years to finalise and are therefore worried that the current renewal could take quite a while. However, it's important to note that the 2008 approval was the first ever EMI approval sought by the UK, having originally set up the EMI scheme in 2000, so that the 2008 approval had to start at first base and also needed to be retrospective for all the schemes set up in the prior eight years. We have been told by a Government minister that the Commission is 'treating this case as a priority matter, and we hope to receive a formal response soon'.
Our current advice is as follows:
1. an EMI scheme normally takes 5-6 weeks to set up, so consider offering EMI options anyway, and then grant them once the UK has received the EU approval; or
2. if the need for employee options is urgent, consider granting options under a CSOP scheme which also offers good tax benefits (see below); or
3. consider granting options under a CSOP which could be substituted for an EMI scheme later on once approval is received.
Alternatives to EMI
CSOP (company share option plan)
A CSOP enables a company to grant share options to selected executive directors and employees over shares at a market value agreed with HMRC at grant date. The acquisition of shares on the exercise of the option three or more years after the date of the grant will be free of income tax and National Insurance contributions (NICs).
A CSOP is a discretionary plan, which means that companies can select particular executive directors or employees to benefit. An individual can hold CSOP options over shares with a value of up to £30,000, however it's important to note that this amount is calculated using the HMRC-agreed market value, which for employees will typically be heavily discounted, such that the £30,000 limit is actually worth four or five times that amount in real market value.
To qualify, a company must either be a listed company or, if unlisted, must be independent and not controlled by another company. Any employee is eligible, but only executive directors working at least 25 hours a week for the company are eligible – non-executive directors cannot participate. There is no working time requirement for employees who are not directors.
Share options must be granted with an exercise price which is equal to or exceeds the market value of a share at the grant date. Growth in value over time is delivered free of income tax but in order to benefit from the favourable tax treatment the option should not be exercised less than three years from the date of the grant except in certain circumstances (broadly, good leavers, death or sale of the company). Vesting can be over a period or just on an exit event. You can also apply performance targets,
If and when the shares are sold by the employee, normal capital gains tax rules will apply on any increase in the market value of the shares between the time the share option was exercised and when the shares were disposed of, so tax will be payable at the 10% or 20% rate for CGT and the annual allowance will be available as well.
Growth shares
The essence of a Growth Share scheme is that a new class of shares is created for the scheme, but they do not share in any of the value of the company that was created prior to their issue; the scheme preserves all the built-up value for the existing shareholders. The Growth Shares then share in the future growth in value from the date of issue.
Let's say the company is valued at £2 million today. The Growth Shares would have a restriction that states that when the company is sold, they only share in exit proceeds exceeding £2 million, i.e. the first £2m goes to today's existing shareholders. Thus, the new Growth Shares have nil value to start with.
The actual scheme structure is up to the company e.g. the proceeds 'hurdle' could be more than £2 million if you wanted. The Growth Shares can also be non-voting, non-dividend, and subject to buyback etc.
Because the Growth Shares have (effectively) zero value attached to them when issued, they can be issued to employees at a nominal price, so they are both affordable and should be free of any tax liability. Let's contrast that with a situation where the company issues 10% of existing ordinary shares to employees. In the example above, they would be worth some £200,000. If they were gifted to the employees, they would pay income tax on the discount, incurring a tax bill of up to £90,000. When the company is sold (an 'exit event'), the employees holding Growth Shares will pay capital gains tax at 10% or 20% on their proceeds and benefit from the annual CGT allowance.
The main difference between growth shares and EMI and CSOP option schems is that employees become shareholders immediately rather than at some stage in the future, as determined by the option scheme structure.